News story from Bolton School Girls' Division
Lacrosse Girls in Talent Programme
Six Bolton School Girls' Division pupils have been selected for the England Lacrosse Talent Programme.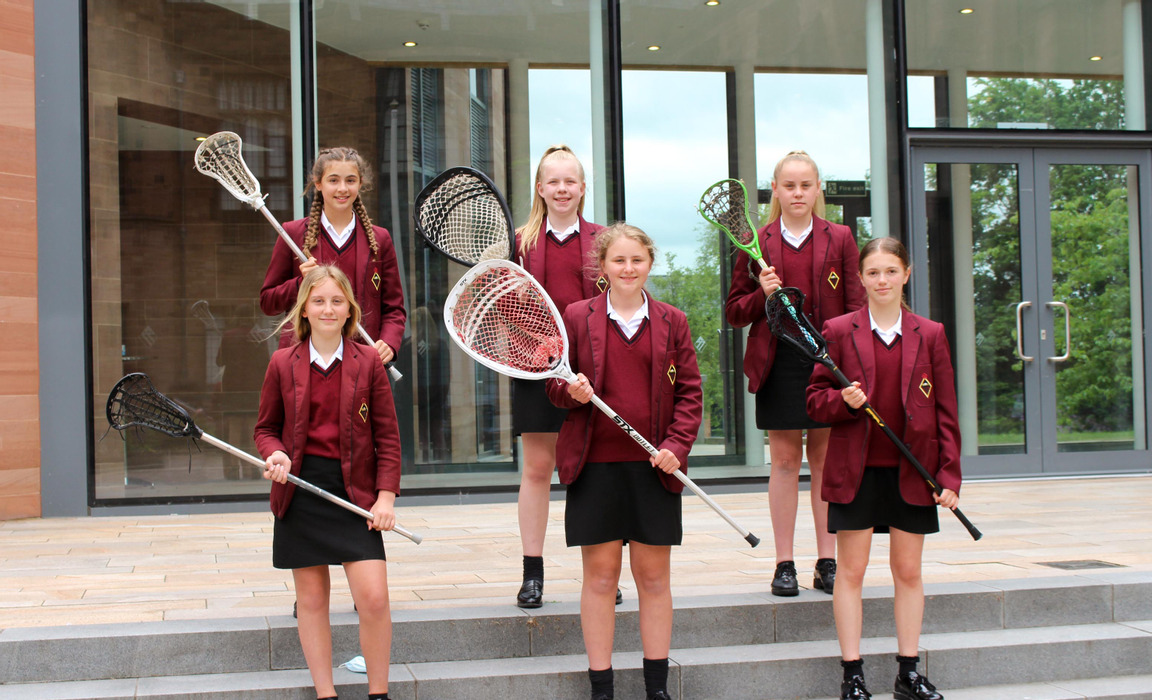 11th June 2021 — Last month, a number of girls trialled for this development programme, which is designed to identify players who have the potential to represent their sport at national level and to raise the performance of junior girls at England Under 19 level.
Five girls in Year 8 were successfully selected for the Talent Programme. They were Amelia Crompton, Hannah Faulkner, Lily-Grace Greer, Olivia Laithwaite and Evie Morris. Congratulations also go to Alexia Howarth in Year 9, who was also accepted onto the Talent Programme.
About Bolton School Girls' Division
At Bolton School we help every girl discover her unique talents and strengths. Our staff are committed to developing in each girl the love of learning, creative independence and academic self discipline which will enable her to achieve excellent examination results. Our aim is to inspire in our girls the attributes, skills and values which will enable them to make informed choices, become responsible and principled citizens, enjoy successful careers and achieve personal fulfilment.
We understand that the best learning takes place when girls feel cherished, understood and secure. In our friendly and respectful, single sex environment, girls of all ages and backgrounds are free to relax and enjoy each other's company without feeling self conscious. They forge strong friendships to support and sustain them throughout their lives. They also have the opportunity to get to know members of the Boys' Division through participation in extra-curricular activities alongside them.
Girls at Bolton School recognise how lucky they are to enjoy all the advantages of a supportive and inspirational educational environment with its superb facilities and exceptional range of extra-curricular activities; they value the importance of 'giving back' through participation in community action programmes, locally, nationally and abroad.
The best way to appreciate our school, is to visit us. The girls are terrific ambassadors and would love to show you their magical, uplifting surroundings as well as talk to you about the exceptional range of opportunities offered to them.